Great Bowls of Fire Chili Cook-Off
The Competition is on!!!
November 11th, 2017 at Alameda Park
Join us for a great day at Alameda Park, cooking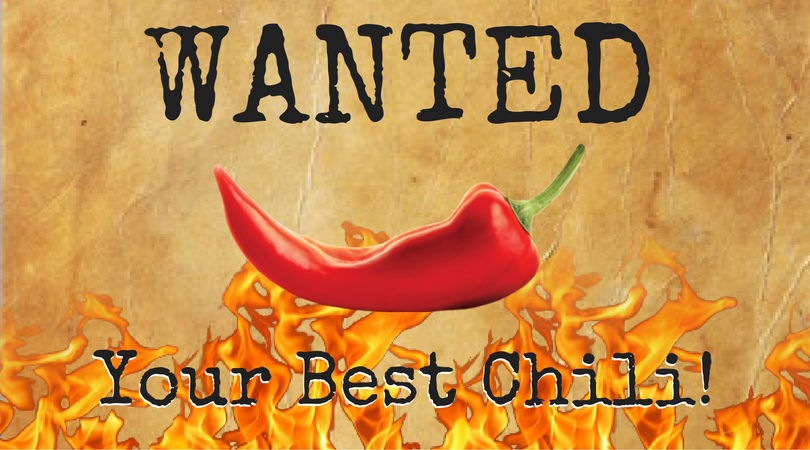 Chili for Charity! This year's event will be b
igger and better than ever, with plenty of entertainment and activities for the whole family. The competition was stiff last year and we expect it to be so again!!! If you have a team that would like to enter please fill out the registration form located below and return it to pr@letsthrivenm.org
Deadline is
November 3rd. We are also looking for sponsors for this great event where all money raised, less minor expenses, goes to local nonprofits.

Be a part of something incredible & unique here in our community!
More Details on the Way!
Click on the Links Below for Information and Forms

We are happy to help you complete your food permit form and when it is done it can be submitted to the health department at their office on First St. across from the Civic Center, emailed to yelena.westerbur@state.nm.us or faxed to 1-575-434-1813
Sponsorship Info & Form
As a sponsor you are encouraged to form your own team. In fact, with your paid sponsorship at certain levels, you receive free entry for your team. This is a great team building event and a great venue for promoting your company through team participation. You will be pleased with the recognition that the cook-off brings as well as the fun your employees will have. And, a team booth is a great opportunity to display your brand and provide giveaways and literature.
Chile Pepper Eating Contest
- Sponsored by
Beer Garden
- Sponsored by
21 & over please and don't forget a picture ID
2016 Chili Cook-off Winners & Charity they Competed for!
1st Place Red - Chili Chili Bang Bang, Alamogordo Senior Center - Same
2nd Place Red - TDS, COPE
3rd Place Red - St Clair Winery & Bistro - CAPPED
1st Place Green - Habitat Heros, White Sands Habitat for Humanity - Same
2nd Place Green - The Hot Flashes, White Sands Women's Health - CHINS
3rd Place Green - Powered Up Chili Cookers, PNM - Boys & Girls Club
Best Theme Booth - Ranching Truth - Same
People's Choice - Glass Booth Chili, Dollar Boots & Jeans - Kids Inc.
Check out our Interview on The Big Basin, starts at about 36 min!
More pictures from the event can be found on our Facebook page, Click Here!
$5,000+

($10,000+ In-kind)

Habanero Chili Sponsor

Chipotle Sponsor

Chipotle Sponsor

Pepper Eating Contest

$750 (1 Available)

Pablano Sponsor
Entertainment Sponsor
$300

Charles Garland & Harris Agency, Mesa Verde Enterprise, NM Gas, TBTC/TCI
Bank 34, Casa Y Tierra Title, Rocky Mountain Supply, Eagle Riders