Operation Gratitude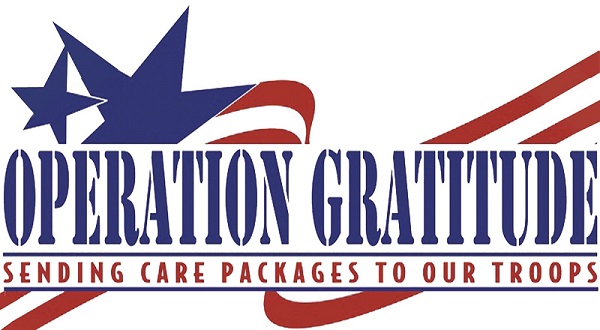 Help us support our Troops, Veterans & First Responders this Fall!
The Thrive in Southern New Mexico in partnership with Mountain View Dental will be collecting left over candy, dental kits and cards & letters written to active duty military, veterans and first responders. We are working with Operation Gratitude whos mission is to lift the spirits and meet the evolving needs of the U.S. Military and First Responder communities and provide volunteer opportunities for Americans to express their appreciation to all who serve our nation.
How Can I Help?
Donate chocolate and non-chocolate candy
Write a letter or card to a veteran or active duty military member
Donate individually packaged toothbrushes, toothpaste, floss or chapstick
Donate money to help ship the packages to Operation Gratitude (It cost between $45 & $55 per box).
Click this link to learn more about Operation Gratitude!
Candy can be dropped off during office hours at 1601 E. 10th St. Alamogordo, NM
We are open Monday through Friday 9:00am - 5:00pm